Hello!
I am excited to announce that I joined the Compassion House family in October 2021 as Director and CEO. I first became familiar with Compassion House in 2019 and was so impressed by the mission, I joined as a member of the Board of Directors. After serving as Chairman of the Board, I was elated for the opportunity to move into everyday operations. My background is in fundraising, community relations, tax, business management and quality assurance. It is a true honor to utilize my skills to serve our young moms and babies each day.
I am a native of Arkansas and recently transferred to NWA with my husband and three boys. What a wonderful place to raise a family! I thoroughly love the amenities and natural beauty of the area. My family enjoys biking, camping, hiking and exploring. I am invested in supporting my community and helping the girls at Compassion House see the positives this area offers.
I hope to have the opportunity to get to know you – our donors, volunteers, partners, and neighbors despite the challenges of Covid-19. Regardless of world craziness, the mission of Compassion House does not change – we will always be here to provide a stable, safe, loving environment for our residents. I appreciate your continued support and look forward to learning your stories and sharing ours with you.
[button color="accent-color" hover_text_color_override="#fff" size="small" url="mailto:jennifer.compassionhouse@gmail.com" text="Email Jennifer" color_override=""]
New Compassion House Alumni Group
I'm beyond thrilled to announce we have initiated an alumni program at Compassion House.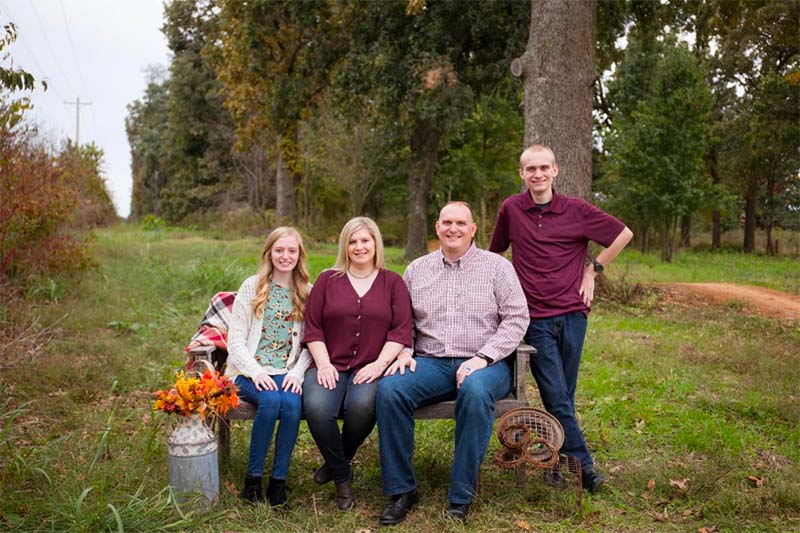 Volunteer Spotlight – Jodi Brown
"When I first heard about the mission of Compassion House, I knew that I wanted to get involved. I am a labor coach, however, I like helping with whatever needs to be done. I really enjoy working with adolescents, and it's really special to me to be able to give them love and motherly wisdom, while sharing my faith and modeling my morals and values. It is so amazing to grow a relationship with a teenage mom and be there to cheer her on as she brings a precious life into the world. It truly doesn't get much better than that. Volunteering for Compassion House adds so much purpose to my life and I pray that my commitment to the girls and their babies will be as life changing for them as it is for me."
We thank you, Jodi, for shining your light so unselfishly on our paths here at Compassion House!
Volunteer Opportunities
Labor Coach
You will walk the prenatal journey with one resident. This extremely important role provides support, mentoring, and love through the entire process. You will schedule and take the mom-to-be to doctor appointments and be in the labor / delivery room when the baby arrives! You also have the honor of planning and executing her baby shower. This is a very special role, requiring a high level of commitment, and is extremely rewarding.
Mentor
You will be matched with one resident and her baby. This is designed to be a lifelong opportunity for support and guidance. You'll spend about one hour per week with your mentee to help open her world, provide foundation, and wrap her in love. This is another truly rewarding experience and a real chance to pay it forward.
Games / Crafts with Girls
This is an excellent opportunity to spend a few hours with the girls and/or babies. You might bring over materials for a craft or a fun group game to play. Or simply spend some time "hanging out." The girls love to share their stories with a fresh audience!
Babysitting / Holding Babies
If you love babies, this is perfect for you! You can babysit either at Compassion House, or take the baby to your home.
Transportation
Our moms and babies are very active with school, appointments, and recreational activities. We are always looking for those willing to get them where they need to go!
Gardening
Compassion House is proud to have a newly expanded garden space, which will soon include chickens and a working beehive, in addition to fruit bushes and produce. We also plan to include a few butterfly gardens. If you enjoy time in the sun, fresh air, and getting your hands dirty, please let us know!
Yard Maintenance
The Compassion House grounds are always in need of a little TLC. Mowing, edging, picking up sticks, maintaining flowers, and tree limb maintenance always need attention. This is a good way for a youth group or any large group to come out and help.
Donation Sorting
Compassion House is truly blessed with a large range of donated items. Our brand-new Baby Barn is nearly complete! This space will serve as a boutique for our girls to "purchase" items for their babies and future housekeeping needs. Setting up the Baby Barn is perfect for those who love organization and maintaining order. There will also be a need for those willing to sort donations, place on "sales floor", fold clothing / blankets, etc.
Preparing Meals
The residents of Compassion House prepare meals and comply with nutritionally sound guidelines, overseen by our Garden & Nutrition Coordinator, Christina Alleman. However, it is a nice break when someone brings a home-cooked meal or offers to bring ingredients and cook with the girls! This is a nice opportunity for those who don't have much time but would none-the-less like to serve.
Administrative Duties
As the name suggests, this is for those of you who enjoy behind-the-scenes organization. Compassion House maintains resident and financial records for 10 years. Mailers, maintaining office supply stock, and keeping the supply closet in working order are all needs.
Handyman (Woman!)
Like any household, we have a hot water heater, washing machine, dryer, dishwasher, appliances, and many moving parts. If you are handy and like to "fix stuff", we can keep you busy!
The Sky's The Limit!!
If you have a special talent or skill you would like to share with the girls, we can discuss it! If you have interesting stories, knowledge, or experiences you would like to share – perfect! We can discuss anything you would like to do or any unique way you would like to contribute. God has each of us on a path and always knows the special components our girls and babies need.
Upcoming Events
March 12th – Saturday – 9am-noon (you can break the shifts however you want): Baby Barn Boutique Set-up – This day we will work to move items into our new baby barn boutique out of storage rooms and sheds. Sort, Hang, Organize.
---
April 2nd – 9am-noon: Baby Barn Boutique Set-up
---
April 2nd – 9am-noon: Paint the Sheds Red Day – painting our chicken coop and two small sheds red that day to match baby barn
---
April 16th – 9am-noon: Compassion Garden Plant Day – This day we will be planting seedlings in our garden for summer harvest. So you will get your hands dirty! Planting and cleaning up in and around garden.
---
April 29th – 6pm-10:30pm: Blue Jean Baby Ball – Join us at our annual gala that will be held at Barn at the Springs. Enjoy an evening of live music, dinner, silent & live auctions, drinks & speakers! Get your tickets now – we are filling up fast!! If you would like to donate an item to the silent auction or become a sponsor, please email Jennifer.
[button color="accent-color" hover_text_color_override="#fff" size="medium" url="https://compassionhouse.us/event/blue-jean-baby-ball/" text="Register Today" color_override=""]
---
June 6th-10th–9am-1pm: Day on Farm Camp – You have to attend a very special one week only farm camp. At Compassion Garden In Springdale. We will have hands-on learning with our garden, chickens and bees.  You will make your own lunch, and smoothies!! We will grow vegetables to take home. We will be doing crafts and having water fun and much more. This is a week long camp for elementary age children. Hurry and sign-up. Limited space.
[button color="accent-color" hover_text_color_override="#fff" size="medium" url="https://compassionhouse.us/event/compassion-garden-day-on-farm-camp/" text="Register Here" color_override=""]